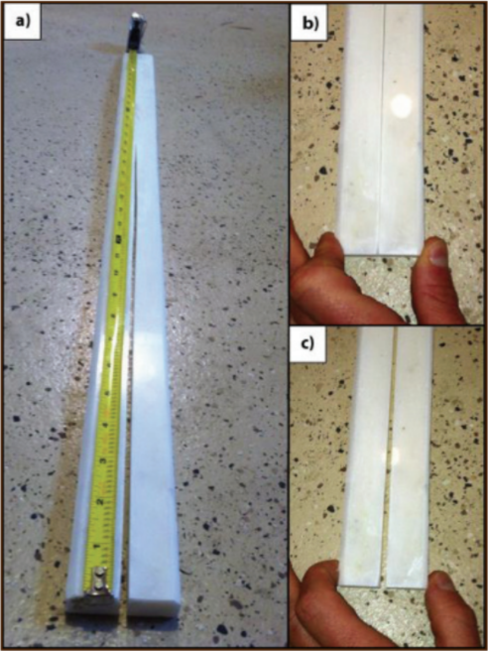 View Original Image at Full Size
FIGURE 1. Marble tongs are notched lengthwise like a springless clothes pin (a). This provides students with an opportunity to see and feel the elastic deformation of rocks when stress is applied to the cut end (b). When the stress is removed, student can also see and feel them spring back as the stored energy is released (c). [Photo: Michael Hubenthal]
Originally uploaded in NAGT:Our Resources:In the Trenches:2018 - Volume 8:In The Trenches - January 2018.
Image 175194 is a 656 by 492 pixel PNG
Uploaded: Jan10 18
Last Modified: 2018-01-10 09:51:23
Permanent URL: https://serc.carleton.edu/download/images/175194/figure_1_1515599483750482915.png
The file is referred to in 1 page
Provenance
Michael Hubentha
Reuse
This item is offered under a Creative Commons Attribution-NonCommercial-ShareAlike license
http://creativecommons.org/licenses/by-nc-sa/3.0/
You may reuse this item for non-commercial purposes as long as you provide attribution and offer any derivative works under a similar license.