Trenches January 2014 Cover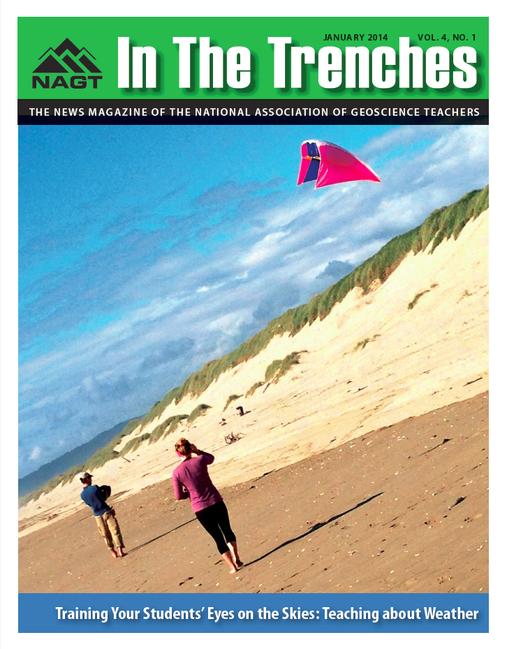 View Original Image at Full Size
To examine moisture transport
from the Pacific Ocean within the marine
boundary layer along the central Oregon
coast, students in Neil Laird's class flew
instrumented kites at the South Jetty County
Beach near Florence, Oregon. Temperature
and humidity were recorded every few
seconds as kites rose to heights of nearly 200
meters.
Originally uploaded in NAGT:Publications:In the Trenches.
Image 42979 is a 930 by 726 pixel JPEG
Uploaded: Feb7 14
Last Modified: 2014-02-07 13:38:51
Permanent URL: https://serc.carleton.edu/download/images/42979/trenches_january_2014_cover.jpg
The file is referred to in 1 page
Provenance
Photo by Neil Laird
Reuse
This item is offered under a Creative Commons Attribution-NonCommercial-ShareAlike license
http://creativecommons.org/licenses/by-nc-sa/3.0/
You may reuse this item for non-commercial purposes as long as you provide attribution and offer any derivative works under a similar license.