Building Esprit de Corps by Building Tools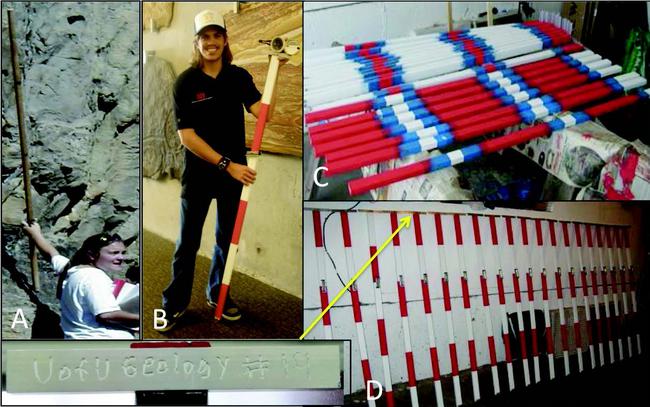 View Original Image at Full Size
Jacob's staff products and production process. A: The primitive "before" Jacob's staff used by the department and the finished "after" product. B and C: Mass-produced staffs, masked off for painting at 25 cm increments. D: Completed staffs (right) lined up, with inset showing engraved identification markings.
Image 34442 is a 795 by 1269 pixel JPEG
Uploaded: Jul12 12
Last Modified: 2012-07-12 16:28:15
Permanent URL: https://serc.carleton.edu/download/images/34442/building_esprit_de_corps.jpg
The file is referred to in 1 page
Provenance
Photo courtesy of Marjorie Chan
Reuse
This item is offered under a Creative Commons Attribution-NonCommercial-ShareAlike license
http://creativecommons.org/licenses/by-nc-sa/3.0/
You may reuse this item for non-commercial purposes as long as you provide attribution and offer any derivative works under a similar license.