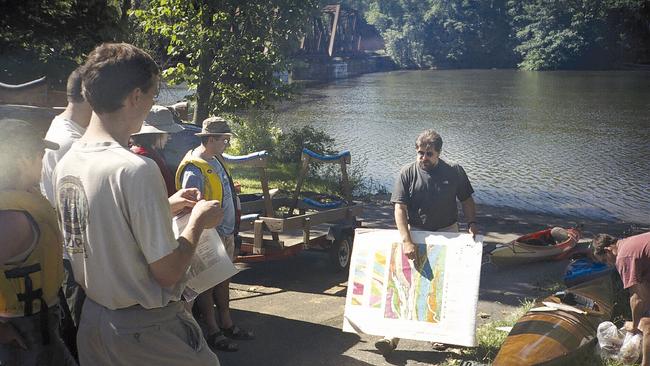 View Original Image at Full Size
"Earthies" on an impromptu field trip to explore the Cameron's Line fault via kayak on the Housatonic River. (Photo courtesy of Michael Passow)
Originally uploaded in NAGT:Our Resources:In the Trenches:2021 - Volume 11:In The Trenches - October 2021.
Image 256732 is a 720 by 1280 pixel JPEG
Uploaded: Sep28 21
Last Modified: 2021-09-28 11:41:47
Permanent URL: https://serc.carleton.edu/download/images/256732/passowpic.jpg
The file is referred to in 2 pages
Provenance
Mike Passow
Reuse
This item is offered under a Creative Commons Attribution-NonCommercial-ShareAlike license
http://creativecommons.org/licenses/by-nc-sa/3.0/
You may reuse this item for non-commercial purposes as long as you provide attribution and offer any derivative works under a similar license.