Logo for the current PDX Climate Bridge site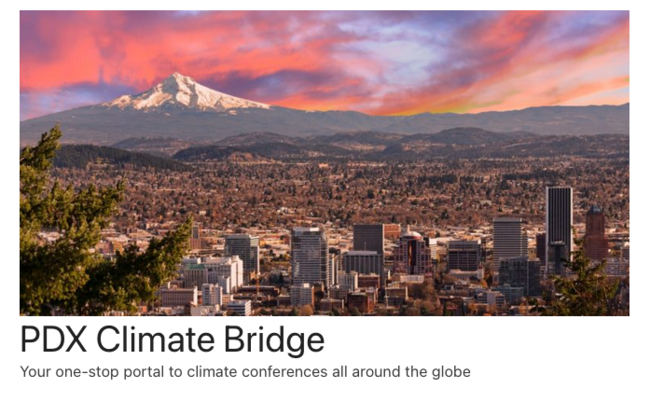 View Original Image at Full Size
Figure 1: The logo for the current PDX Climate Bridge site
(https://pdxbridgetocop25.net/). This site, which was the gateway for the PDX Virtual Bridge to COP25, is now being modified in preparation for the next UN Climate Summit (COP26)
Originally uploaded in NAGT:Our Resources:In the Trenches:2021 - Volume 11:In The Trenches - April 2021.
Image 253333 is a 431 by 697 pixel PNG
Uploaded: Apr20 21
Last Modified: 2021-04-20 15:52:35
Permanent URL: https://serc.carleton.edu/download/images/253333/screen_shot_2021-04-13_10.33.52_am.png
The file is referred to in 2 pages
Provenance
PDX Climate Bridge
Reuse
This item is in the public domain
and maybe reused freely without restriction.