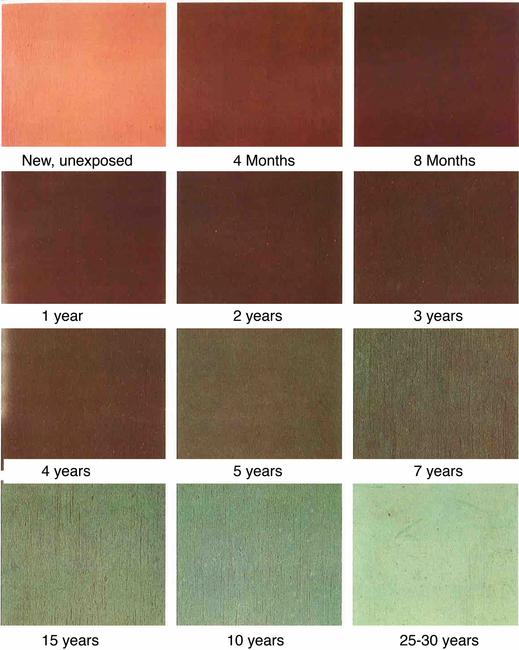 View Original Image at Full Size
Figure 1. The color changes of copper changes as it is chemically weathered at Earth's surface. Used with permission of the Copper Development Association Inc. www.copper.org.
Originally uploaded in NAGT:Publications:In the Trenches:2019 - Volume 9:In The Trenches - April 2019.
Image 202186 is a 5758 by 4600 pixel JPEG
Uploaded: Aug29 19
Last Modified: 2019-08-29 15:43:05
Permanent URL: https://serc.carleton.edu/download/images/202186/figure_1_15671111151117958661.jpg
The file is referred to in 1 page
Provenance
Adam C. Simon and Steve Kesler, Department of Earth and Environmental Sciences, University of Michigan
Reuse
If you wish to use this item outside this site in ways that exceed fair use (see
http://fairuse.stanford.edu/)
you must seek permission from its creator.