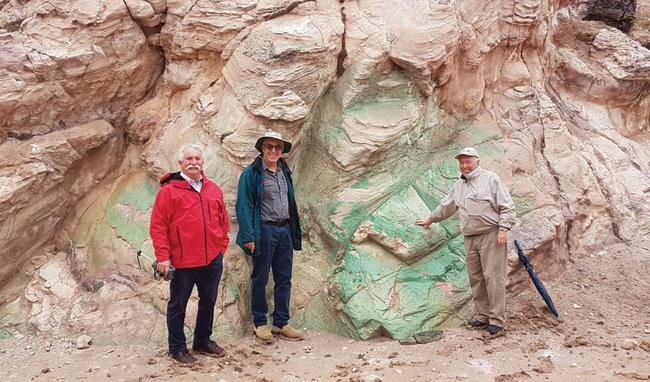 View Original Image at Full Size
Figure 2. The bluish-green colors are an indicator of the presence of high concentrations of copper in these rocks. From https://upload.wikimedia.org/wikipedia/commons/a/a7/Kapunda_mine_site-2.JPG uploaded in NAGT:Publications:In the Trenches:2019 - Volume 9:In The Trenches - April 2019.
Image 202184 is a 4723 by 8043 pixel JPEG
Uploaded: Aug29 19
Last Modified: 2019-08-29 15:43:16
Permanent URL: https://serc.carleton.edu/download/images/202184/figure_2_15671111141478277174.jpg
The file is referred to in 1 page
Provenance
Adam C. Simon and Steve Kesler
Reuse
If you wish to use this item outside this site in ways that exceed fair use (see
http://fairuse.stanford.edu/)
you must seek permission from its creator.