Screen Shot 2018-06-27 at 11.52.18 AM.png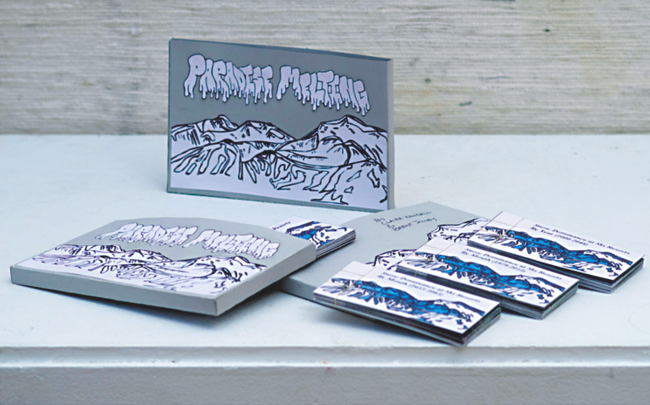 View Original Image at Full Size
Figure 3: An example of students' final place-based, art-science creations. The prompt for the project asked them to create paired work that is both aesthetically captivating (visual art focused) and scientifically grounded (data focused). An artistic flipbook showing the projected loss of snow via picture and dance was paired with original analyiss of future projected snow-season length at ski resorts in Colorado calculated using data from Klos et al. (2014). [Photo by Lucy Holtsnider].
Originally uploaded in NAGT:Our Resources:In the Trenches:2018 - Volume 8:In the Trenches - July 2018.
Image 188019 is a 757 by 1215 pixel PNG
Uploaded: Jun28 18
Last Modified: 2018-06-28 10:18:27
Permanent URL: https://serc.carleton.edu/download/images/188019/screen_shot_2018-06-27_11.52_15301991071479794760.png
The file is referred to in 1 page
Provenance
[Photo by Lucy Holtsnider].
Reuse
This item is offered under a Creative Commons Attribution-NonCommercial-ShareAlike license
http://creativecommons.org/licenses/by-nc-sa/3.0/
You may reuse this item for non-commercial purposes as long as you provide attribution and offer any derivative works under a similar license.