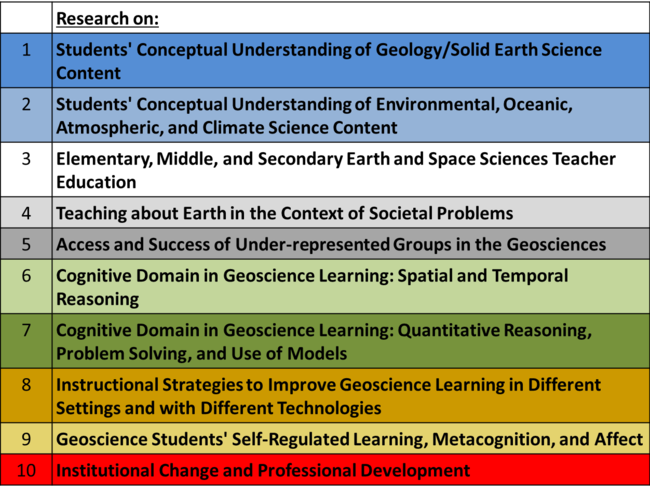 View Original Image at Full Size
Table 1. Themes that span the spectrum in which GER operates and have the potential to impact undergraduate geoscience teaching and learning.
Image 170907 is a 951 by 1252 pixel PNG
Uploaded: Jul5 18
Last Modified: 2018-07-05 13:04:39
Permanent URL: https://serc.carleton.edu/download/images/170907/reseach_theme_list.v8.png
The file is referred to in 3 pages
Provenance
Kristen St. John, James Madison University
Reuse
This item is offered under a Creative Commons Attribution-NonCommercial-ShareAlike license
http://creativecommons.org/licenses/by-nc-sa/3.0/
You may reuse this item for non-commercial purposes as long as you provide attribution and offer any derivative works under a similar license.