Anaglyph stereo map of Crater Lake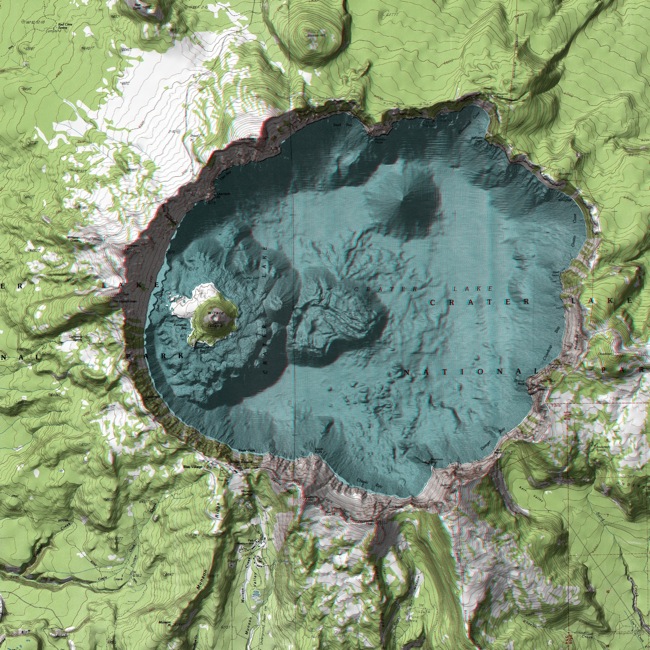 View Original Image at Full Size
Cover Image for January 2007 issue of JGE. An anaglyph stereo map of Crater Lake constructed from the USGS East and West Crater Lake DRGs and DEMs. The lake bathymetry produced by James V. Gardner, Larry A. Mayer, and Mark Butenica was merged into the USGS topographic data. Anaglyph maps like this one allow most students to more easily grasp the land surface geometry that topographic maps try to convey. Red/Blue 3D glasses allow viewing of this image in 3 dimensions.
Image 8512 is a 3000 by 3000 pixel JPEG
Uploaded: Mar8 07
Last Modified: 2007-06-05 11:36:02
Permanent URL: https://serc.carleton.edu/download/images/8512/jge-jan07.jpg
The file is referred to in 1 page
Provenance
No information about the origin of this particular item is recorded. Please contact SERC serc@carleton.edu for more information.
Reuse
No information about limits on reusing this item have been recorded. You will need to contact the original creator for permission in cases that exceed fair use (see
http://fairuse.stanford.edu/).