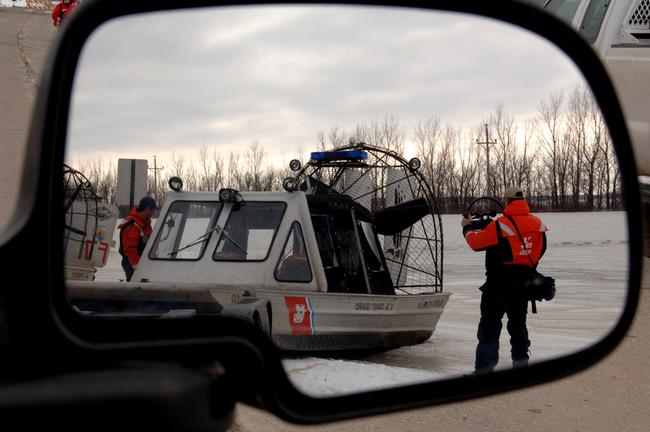 View Original Image at Full Size
Dan Dwyer, a freelance photographer for the Weather Channel, captures video of Station Marblehead's 20-foot Special Purpose Craft-Air as its crew prepares to conduct a neighborhood sweep in the Harwood community of West Fargo, N.D. Sunday, March 29, 2009. The Coast Guard and several federal, state and local response agencies coordinated a massive rescue effort along the Red River between the states of North Dakota and Minnesota March 23. (U.S. Coast Guard/Photo by Petty Officer Bill Colclough)
Originally uploaded in Cutting Edge:Enhance Your Teaching:Videos:Videos Workshop 2014.
Image 41029 is a 680 by 1024 pixel JPEG
Uploaded: Oct9 13
Last Modified: 2013-10-10 21:16:45
Permanent URL: https://serc.carleton.edu/download/images/41029/marblehead_river.jpg
The file is referred to in 1 page
Provenance
From Flickr
Reuse
This item is offered under a Creative Commons Attribution-NonCommercial-ShareAlike license
http://creativecommons.org/licenses/by-nc-sa/3.0/
You may reuse this item for non-commercial purposes as long as you provide attribution and offer any derivative works under a similar license.