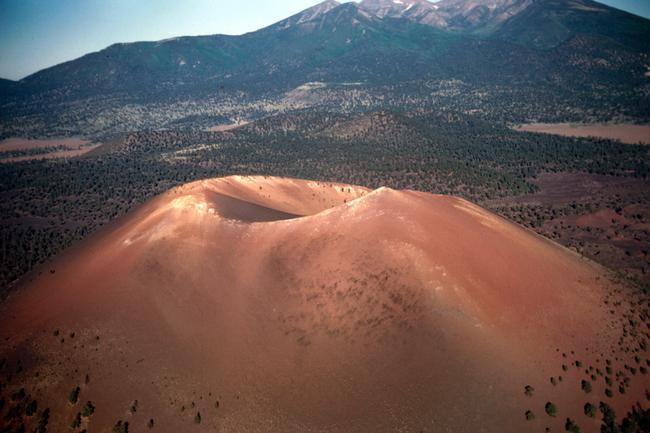 View Original Image at Full Size
Sunset Crater Volcano National Monument, Arizona. Sunset Crater, viewed from the east.

Image 33095 is a 2329 by 3496 pixel JPEG
Uploaded: Apr17 12
Last Modified: 2012-04-17 16:08:34
Permanent URL: https://serc.carleton.edu/download/images/33095/sunset_crater.v2.jpg
The file is referred to in 1 page
Provenance
Photo courtesy of the US Geologic Survey
Reuse
This item is in the public domain
and maybe reused freely without restriction.