different_frequency_content_se_1289883169.jpg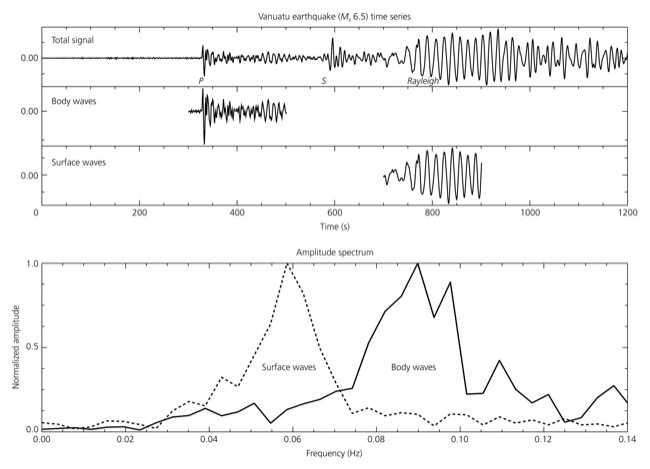 View Original Image at Full Size
The different frequency contents of seismic body and surface waves can be demonstrated by windowing the different portions of the seismogram and transforming them into the frequency domain.
Originally uploaded in Cutting Edge:Courses:Geophysics:Visualizing Seismic Waves for Teaching and Research.
Image 26647 is a 3061 by 4240 pixel JPEG
Uploaded: Nov15 10
Last Modified: 2010-11-16 10:42:08
Permanent URL: https://serc.carleton.edu/download/images/26647/different_frequency_content_se_1289883169.jpg
The file is referred to in 1 page
Provenance
Michael Wysession, Washington University in St. Louis
Reuse
This item is offered under a Creative Commons Attribution-NonCommercial-ShareAlike license
http://creativecommons.org/licenses/by-nc-sa/3.0/
You may reuse this item for non-commercial purposes as long as you provide attribution and offer any derivative works under a similar license.