Example of teleseismic seismograms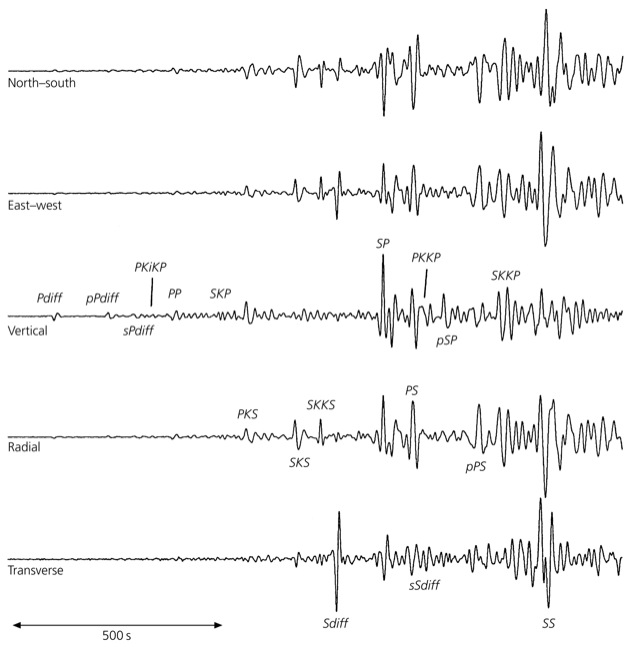 View Original Image at Full Size
Example of a set of teleseismic seismograms showing the major phases recorded. The three components of the seismograms can be represented as either vertical, north, and east, or as vertical, radial, and transverse.
Originally uploaded in Cutting Edge:Courses:Geophysics:Visualizing Seismic Waves for Teaching and Research.
Image 26645 is a 2957 by 2884 pixel JPEG
Uploaded: Nov15 10
Last Modified: 2010-11-15 22:45:11
Permanent URL: https://serc.carleton.edu/download/images/26645/example_teleseismic_seismogram.jpg
The file is referred to in 1 page
Provenance
Michael Wysession, Washington University in St. Louis
Reuse
This item is offered under a Creative Commons Attribution-NonCommercial-ShareAlike license
http://creativecommons.org/licenses/by-nc-sa/3.0/
You may reuse this item for non-commercial purposes as long as you provide attribution and offer any derivative works under a similar license.