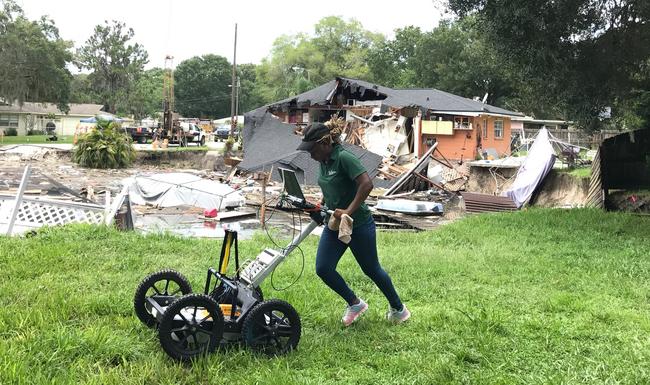 View Original Image at Full Size
Tonian Robinson acquires ground penetrating radar profiles at the Ocean Pines Dr. sinkhole, Florida.
Image 257378 is a 1864 by 3146 pixel JPEG
Uploaded: Nov9 21
Last Modified: 2021-11-09 15:41:04
Permanent URL: https://serc.carleton.edu/download/images/257378/toni_gpr_cropped.jpg.jpg
The file is referred to in 1 page
Provenance
Tonian Robinson (tonianr@usf.edu) for reuse of figure.
Reuse
This item is in the public domain
and maybe reused freely without restriction.