Undergrad research experience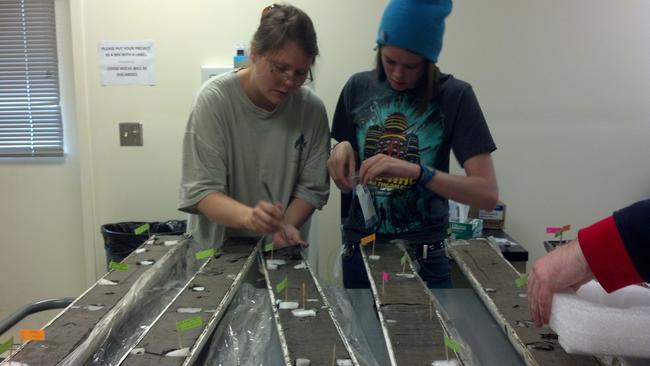 View Original Image at Full Size
Figure 6. Research experiences, service learning, internships, and peer learning are ways students can become co-creators of knowledge. How to effectively implement these strategies and better engage learners warrants more attention from GER. Photo of students at James Madison University doing course-based undergraduate research. Courtesy of Kristen St. John.
Originally uploaded in NAGT:Geoscience Education Research:Community Framework for GER:Instructional Strategies.
Image 188532 is a 1840 by 3264 pixel JPEG
Uploaded: Jul8 18
Last Modified: 2018-07-08 19:34:33
Permanent URL: https://serc.carleton.edu/download/images/188532/undergrad_research_experience.jpg
The file is referred to in 1 page
Provenance
Kristen St. John, James Madison University
Reuse
If you wish to use this item outside this site in ways that exceed fair use (see
http://fairuse.stanford.edu/)
you must seek permission from its creator.