FortMcMurray-Brimstone.jpg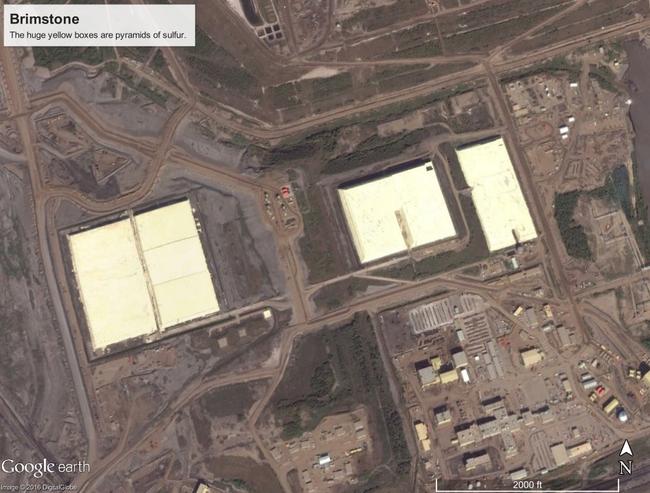 View Original Image at Full Size
Figure 1b. Sulfur pyramids at Fort McMurray. Note the scale bar. Sulfur is also known as brimstone as it can form at the brim of volcanoes. It is a byproduct of refining oil sands.

Originally uploaded in NAGT:Our Resources:Publications:In the Trenches:2018 - Volume 8:In the Trenches - April 2018.
Image 182358 is a 718 by 947 pixel JPEG
Uploaded: Apr10 18
Last Modified: 2018-04-10 10:55:06
Permanent URL: https://serc.carleton.edu/download/images/182358/fortmcmurray-brimstone.jpg.jpg
The file is referred to in 1 page
Provenance
Source: Google Earth
Reuse
This item is offered under a Creative Commons Attribution-NonCommercial-ShareAlike license
http://creativecommons.org/licenses/by-nc-sa/3.0/
You may reuse this item for non-commercial purposes as long as you provide attribution and offer any derivative works under a similar license.