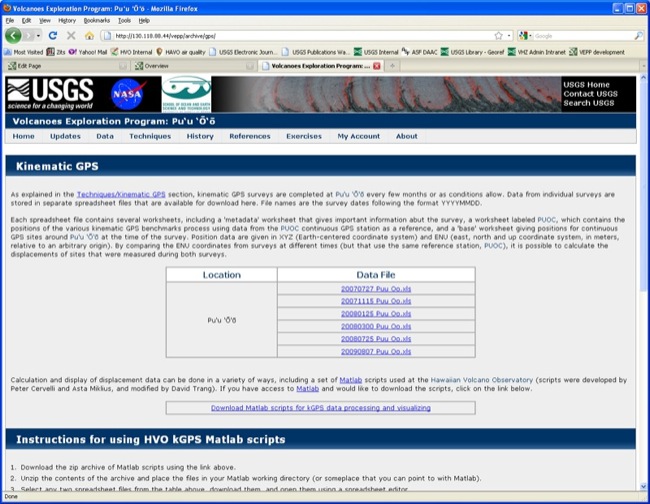 View Original Image at Full Size
Screen capture showing the kinematic GPS page of the VEPP website.
Originally uploaded in NAGT:Our Resources:Teaching Resources:Volcano Exploration Project: Pu`u `O`o.
Image 17972 is a 621 by 800 pixel JPEG
Uploaded: Nov20 09
Last Modified: 2009-11-20 16:29:25
Permanent URL: https://serc.carleton.edu/download/images/17972/vepp_kgps.jpg
The file is referred to in 1 page
Provenance
Michael Poland
Reuse
This item is offered under a Creative Commons Attribution-NonCommercial-ShareAlike license
http://creativecommons.org/licenses/by-nc-sa/3.0/
You may reuse this item for non-commercial purposes as long as you provide attribution and offer any derivative works under a similar license.