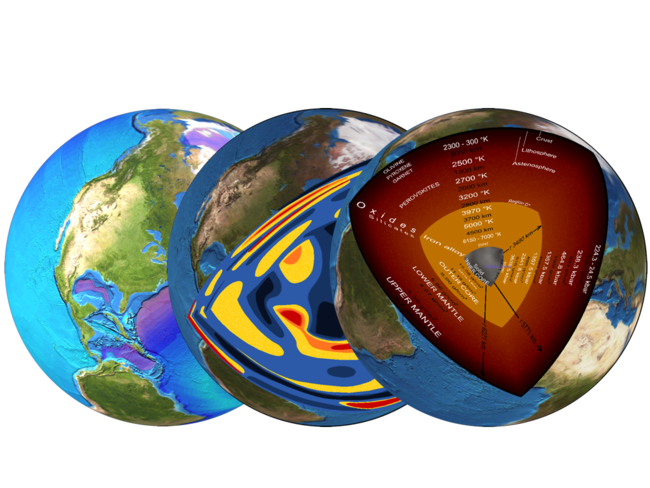 View Original Image at Full Size
Figure 1. Research on students' conceptual understanding of solid Earth science concepts impacts the core of much course-work in undergraduate geology degree programs. Determination of students' misconceptions and then optimal learning progressions for geology concepts are two research challenges that need to be addressed.
Image 170817 is a 768 by 1024 pixel PNG
Uploaded: Jul7 18
Last Modified: 2018-07-09 16:37:46
Permanent URL: https://serc.carleton.edu/download/images/170817/solid_earths.v2.png
The file is referred to in 3 pages
Provenance
Images generated using Celestia, including the Planetary Interiors Module created by user "Fenerit" and made available for non-commercial uses.
Reuse
This item is offered under a Creative Commons Attribution-NonCommercial-ShareAlike license
http://creativecommons.org/licenses/by-nc-sa/3.0/
You may reuse this item for non-commercial purposes as long as you provide attribution and offer any derivative works under a similar license.