Montage of geoscience instructional practices.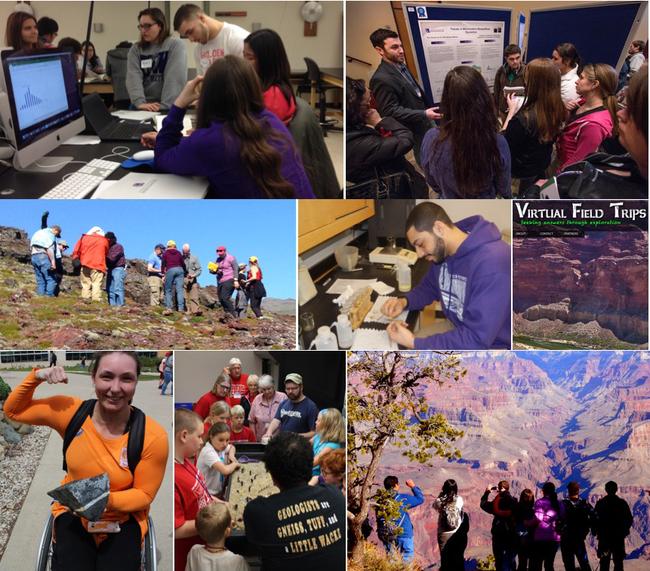 View Original Image at Full Size
Figure 1. Geoscience instruction is carried out in many different ways and in diverse settings—each with its own set of advantages and challenges. Geoscience education research must keep pace with the instructional strategies and settings we select.
Originally uploaded in Earth Educators Rendezvous:Previous Rendezvous:Rendezvous 2017:Program:Morning Workshops:Geoscience Education Research:Participant Workspace.
Image 170814 is a 757 by 861 pixel JPEG
Uploaded: Dec6 17
Last Modified: 2018-06-12 11:10:02
Permanent URL: https://serc.carleton.edu/download/images/170814/wg8_montage.jpg.jpg
The file is referred to in 4 pages
Provenance
Steven Semken, Arizona State University at the Tempe Campus
Reuse
If you wish to use this item outside this site in ways that exceed fair use (see
http://fairuse.stanford.edu/)
you must seek permission from its creator.