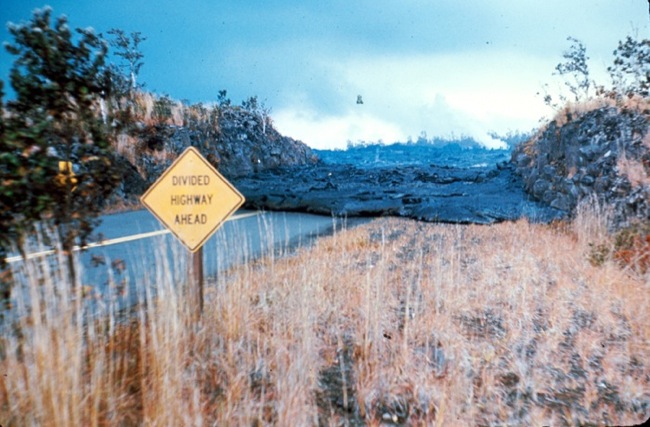 View Original Image at Full Size
Hawaii Volcanoes National Park. 1969-1971 Mauna Ulu eruption of Kilauea Volcano. Mauna Ulu dead end; lava flow across the road. June 1969. Photo from the US Geological Survey Photographic Library.
Image 15070 is a 460 by 700 pixel JPEG
Uploaded: Apr23 09
Permanent URL: https://serc.carleton.edu/download/images/15070/lava_flow_across_road.jpg
Provenance
USGS
Reuse
This item is in the public domain
and maybe reused freely without restriction.